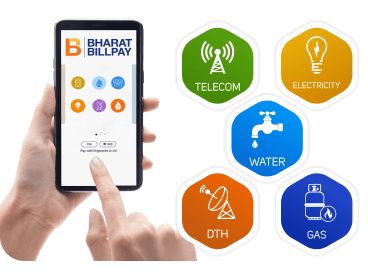 01
BBPS Bill Payments API
Bharat Bill Payment System (BBPS) is a unified bill payment system for India. The BBPS intends to offer an interoperable and accessible bill payment services to customers through a network of agents, enabling multiple payment modes, and providing instant confirmation of payment. Bharat Bill Payments System is an integrated online platform under the umbrella of National Payments Corporation of India (NPCI) for all kinds of bill payments. This interoperable service will work through a network of agents and online modes to enable payment of bills via multiple payment modes along with instant generation of receipts of payments. To start with, the scope of BBPS will cover the bills of utility service companies. Other billers will be brought under BBPS in course of time, as and when decided by RBI.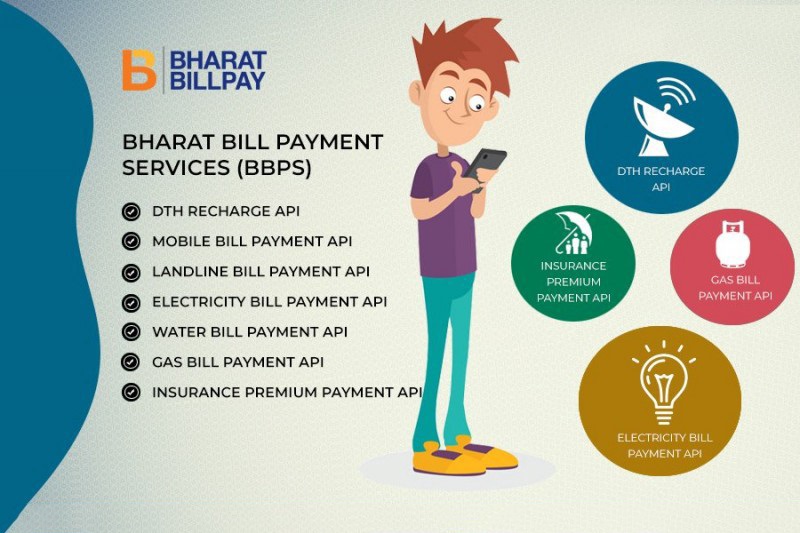 02
Benefits Of Our BBPS API
Due to an increase in bill payments of different bill categories, BBPS API increases revenue opportunities for the agent.
IT's an efficient and convenient medium for paying bills online for agents and customers.
Earn high commission with lesser investment and increase leads.
BBPS API has active fraud detection and risk monitoring system
Give instant confirmation of the payment via a confirmation message and receipt both.
The agents can use BBPS API from anywhere at any time to pay bills.
7. Provide 24X7 supports by the team of experienced and qualified API experts.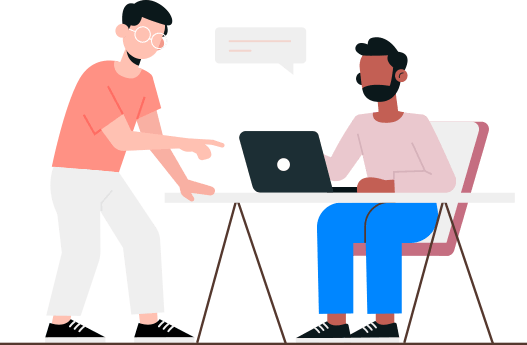 03
How It Works?
is one of the biggest platforms in India's bill payment market to pay bills online.
BBPS is a government authorized bill payment system managed by the National Payment Corporation of India that allows paying all the bills like gas, telecom, DTH, postpaid, landline, water, electricity, etc. Now easily integrate the BBPS best commission API into your existing bill payment portal or website with API a leading BBPS API provider.
Being the best API provider, API provides the safe and secured API services to our clients that ensure the secured payment gateway. Our team of experts is available 24X7 for your support in case of any issue or queries.
BBPS API platform is one of the great ways to generate more revenue for business correspondents or agents. It is a valuable addition that attracts more customers to your website. An interface page allows you to place your bill payment for various operators under one platform.
Bharat Bill Payment System API
Pay all bill payment using our easy to integrate bbps API to your site.
Zuelpay Developer is Leading and Scalable Bharat Bill Payment System - BBPS API Provider in India. Start Your Own Utility Business and Get The Best Revenue.
Bharat Bill Payment System - BBPS API Benefits :
BBPS API Easy To Integrate By Developer.
Zuelpay is the leading and the most reliable and secure API platform provider in India.
Boom in utility industry favors promising results.
List of BBPS Category:
Landline Bill
Electric Bill
GAS Bill
Water Bill
Insurance Bill
Broadband Bill
BBPS API is a great way to generate additional revenue for website owners, SMEs and any other organization. BBPS Service can be the ultimate value addition that would attract more and more customers to your website.
we provide automatic bill solutions for any kind of bill payment. bbps api facilitates instant recharge of bbps services.
An Interface Page would allow you to place your bill payment orders for various operators for denomination ranging from Rs 10 to Rs 5000. The bill payment would be processed and the amount would be deducted from your Wallet.
You can also view your available balance, commission earned, recharge history and status of recharge on your Wallet page.