Welcome to ZuelPay
Hassle-free Payments



Pay your Electricity, Gas, Water, Broadband, Landline, Postpaid Bills, Loan EMI, LPG Gas Cylinder & More with BBPS API.



Zuelpay Virtual Accounts System can help you in collecting payments from large number of customers by assigning unique Accounts.



Scan & Pay, Quick, simple & secure payments Keep records of all your cashless payments easily and let your customers pay effortlessly.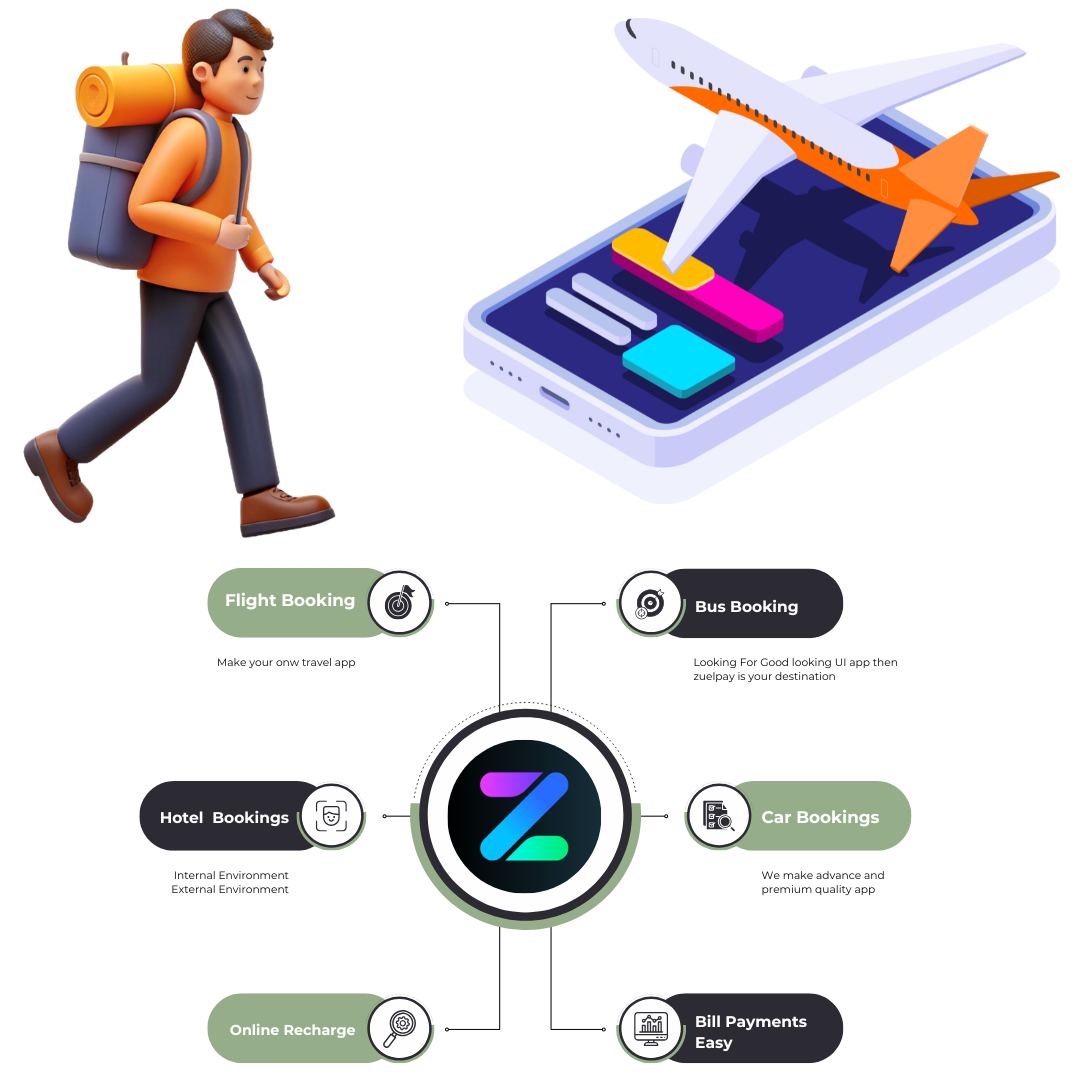 Looking for API services in India?
ZuelPay is one of the best API service provider companies in India providing various kinds of APIs at very competitive prices.
REST / JSON APIs
Clean Documentation, Easy to integrate APIs tested and cirtified to ensure the Best Practices and Compliance.
Dynamic Switching
ZuelPay is connected with operators via multiple aggregators. In event of downtimes with any of the aggregators ZuelPay's intelligent algorithms dynamically switches the transactions and routes them through another aggregator. This ensures 100% uptime and consistently maintains highest success ratio. An API product bundle to simplify payments in India
Enable transactions on existing, robust networks like BBPS, UPI, Recharge, Travels Booking, FASTag—with our simple on-boarding process and easy-to-implement APIs.
Read More
Bill Pay APIs
Fetch & Pay bills for Electricity, Gas, Water, Mobile, Postpaid, FastTag, Credit Card, etc.
DMT & PayOut APIs
Send money using our payout APIs via UPI, IMPS, NEFT, RTGS etc.
PAN & Aadhaar Verification API
Fetch PAN card holder details using PAN Verification APIs
eCollection API
Collect Money using our Virtual Account Solution, to auto reconcile the incoming payments.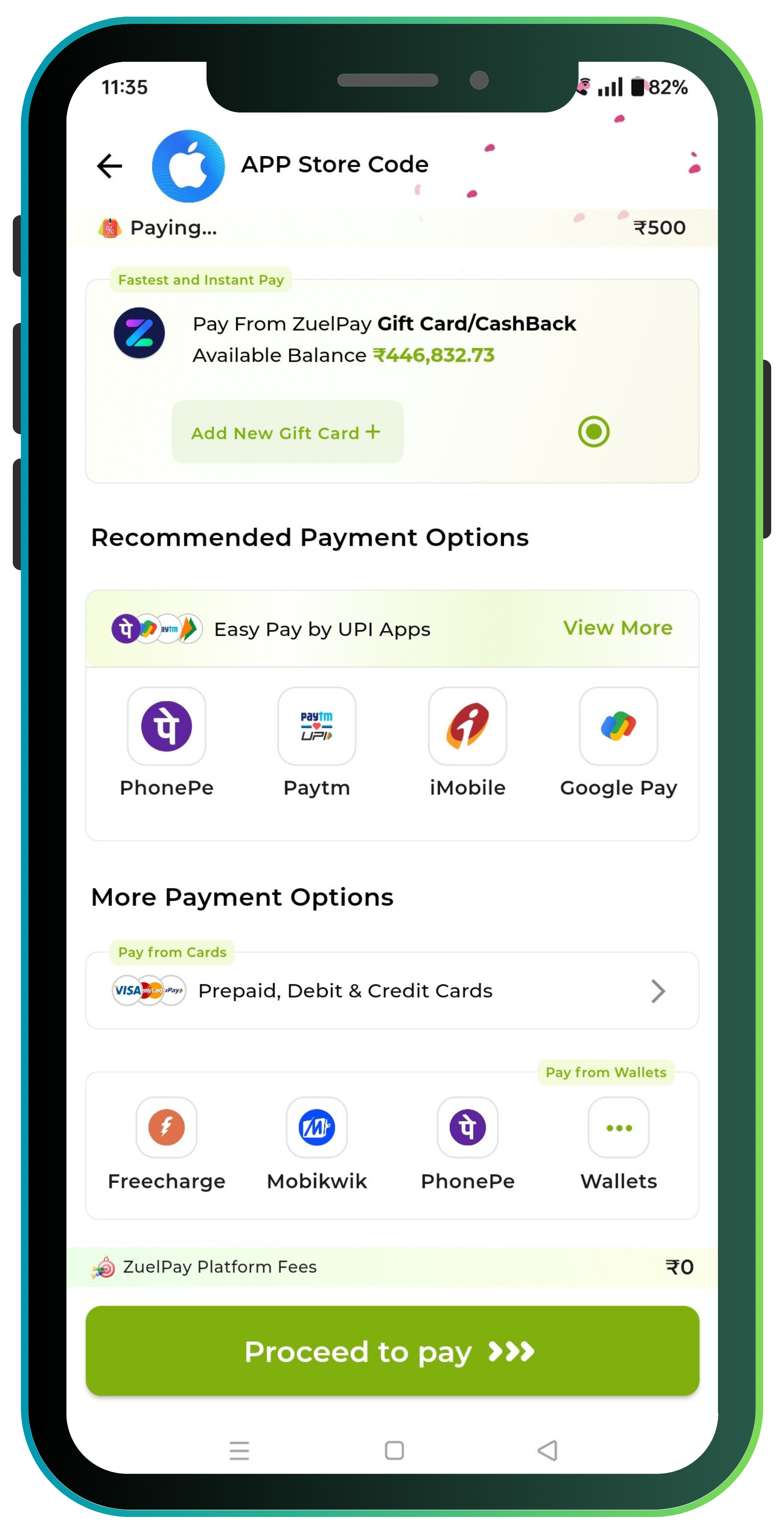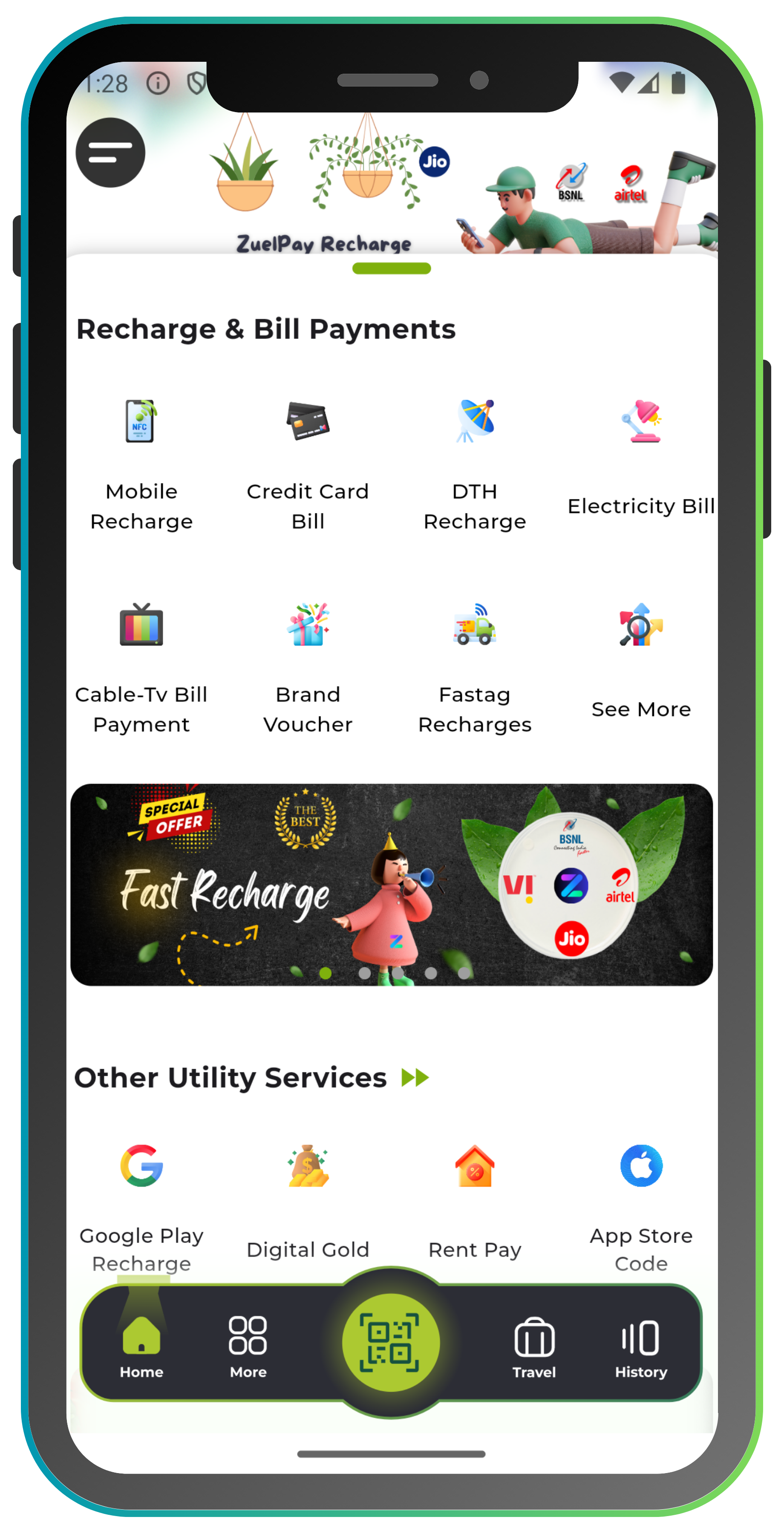 We Turn Your App Ideas Into Successful Mobile Applications
Make an app like ZuelPay, We make mobile apps for multiple-platforms like Android, iOS and webApp, etc. Our mobile app development team has a long streak in releasing foolproof, quality applications in the Google Playstore and iOS app stores. We also provide custom mobile app solutions to restore any setbacks in your everyday businesses.
Read More Download app
Enjoy Flight Booking, Lic Bill Paymenst & More With Us.
Get Digital virtual account to Spend, Save and Track your money, get unlimited cashback and reward points on maximum transactions. Apps Screen
ZuelPay App Screens ---
How it works
Looking for an App Like ZuelPay ?



We offer a dedicated solution to make your own brand b2b or b2c with our Seamless Flight, Hotel, Bus, Car, Recharge, Train, Payout, Bill Payments API.



If you have a unique idea or require any enhancements to the website/app, discuss the words and we will do it at extra cost.



If you have any requirements please email us on info@zuelpay.com or you contact directly on +91 9432839941. We're there to answer all your queries round the clock, 365 days a year.